As I've said earlier, I want this blog to be somewhere I can discuss anything Disney. As well as this, I want to share some of my
souvenirs
and memorabilia that I have collected because of Disney. After my first trip to Walt Disney World, and America, I fell in love with licence plates. They were a proper souvenir - something that you definitely couldn't get in Britain, and something very exotic. To an 8 year old me, that is.
Anyway,
along with
badges/pins, I began to collect licence plates from my trips abroad. And because of this, I have several Disney ones that I love.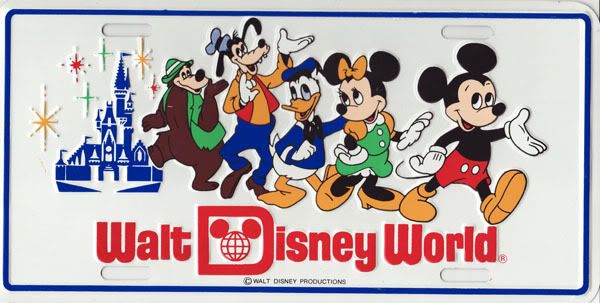 This plate is one of my first ones - it is the generic Walt Disney World plate, but I love it. This was the start of my collection, I believe. I like the way that Mickey doesn't look quite right...